Westinghouse Mobilaire Fan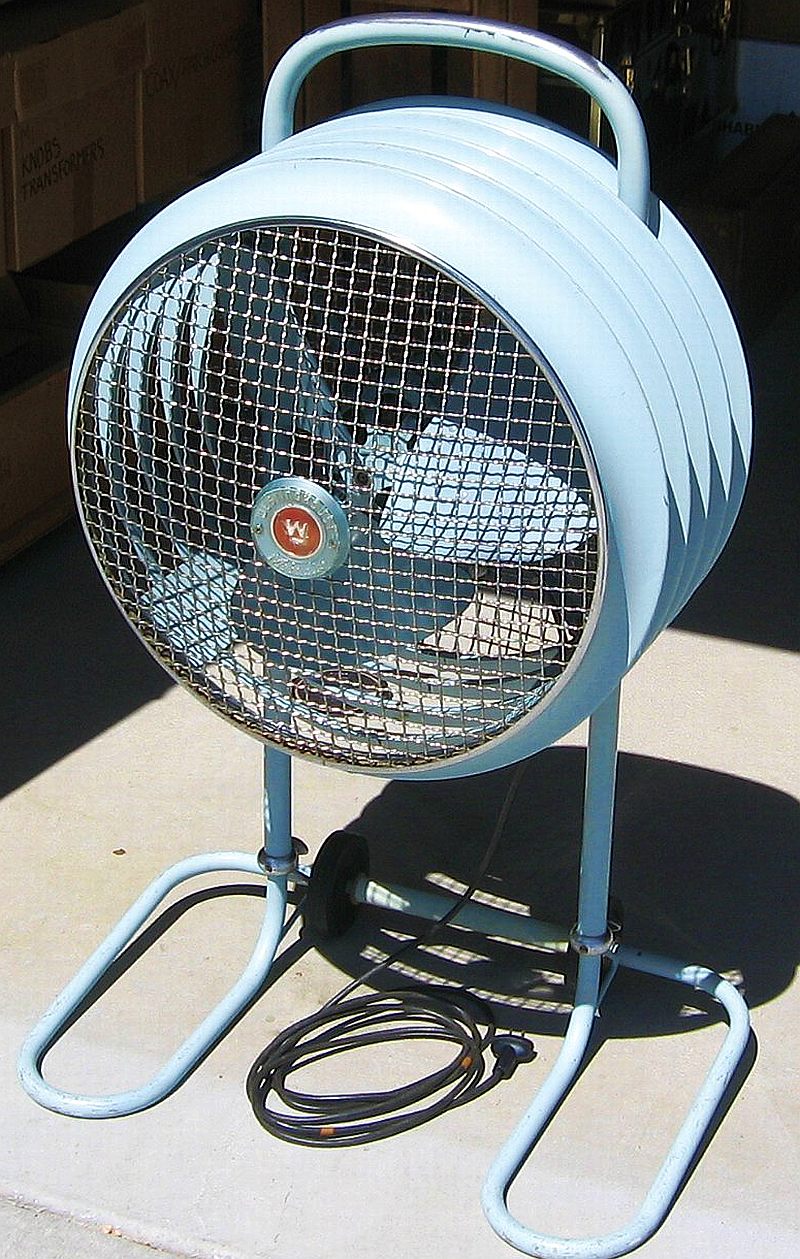 This vintage 1950's Westinghouse Mobilaire floor fan was purchased at an estate saleand fully restored the Summer of 2012.
The Mobilaire fan is a heavy duty fan with metal mesh guards front and back.
Featuring three blades, two speeds and the original robin's egg blue paint.
Westinghouse Mobilaire fans came in a variety of colors...beige, white and blue.
Two thumb screws on the vertical posts allow the fan to be raised or lowered to window height.
On high speed, this vintage Westinghouse fan really kicks out a lot of air!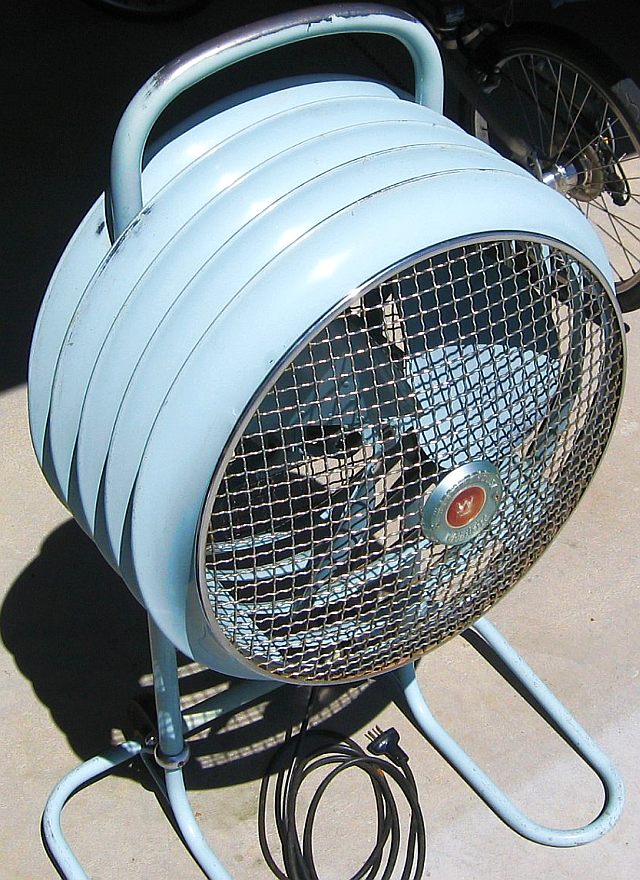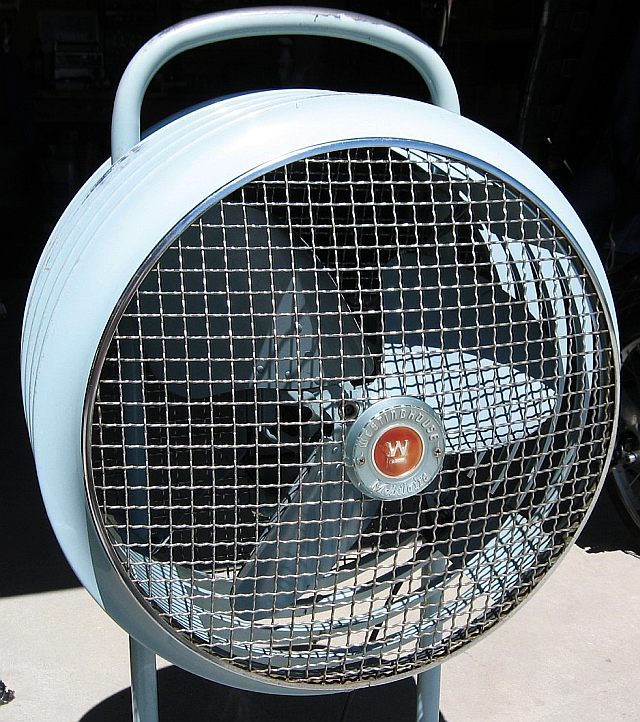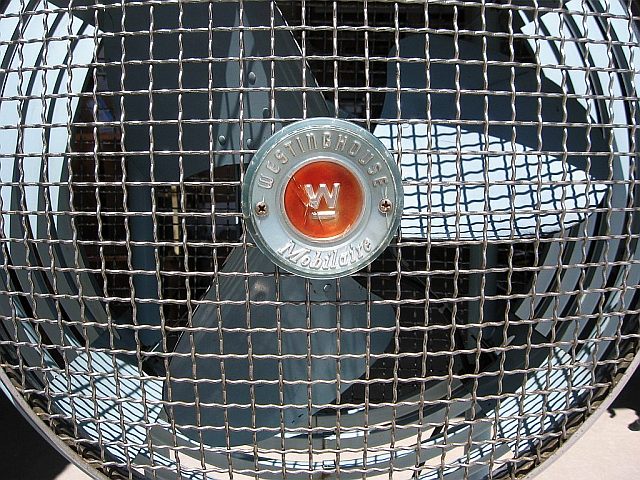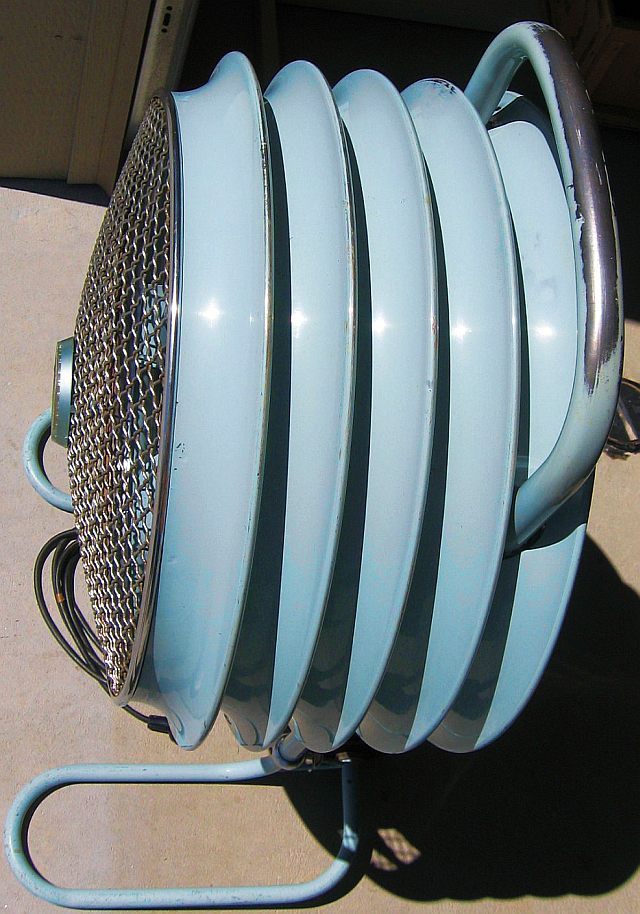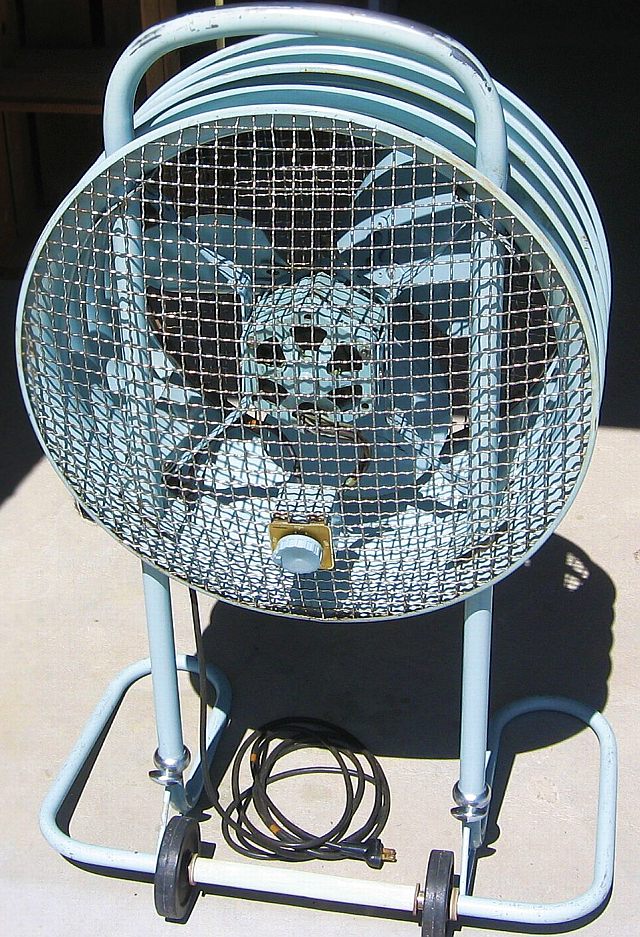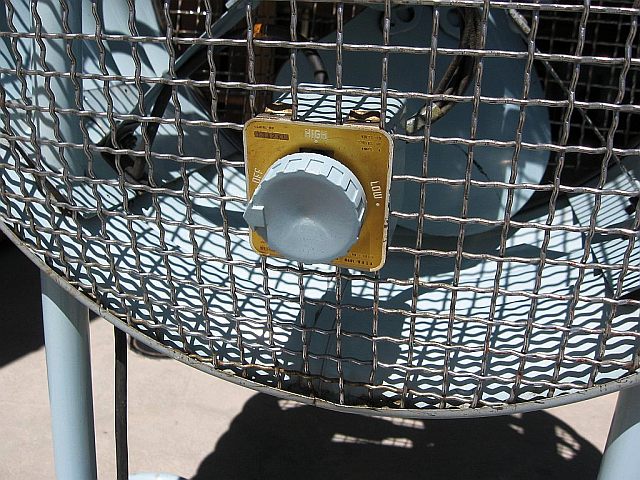 Back
CREATED BY
PAUL'S PAGES
2013