MAGIC MAID MIXER PAGE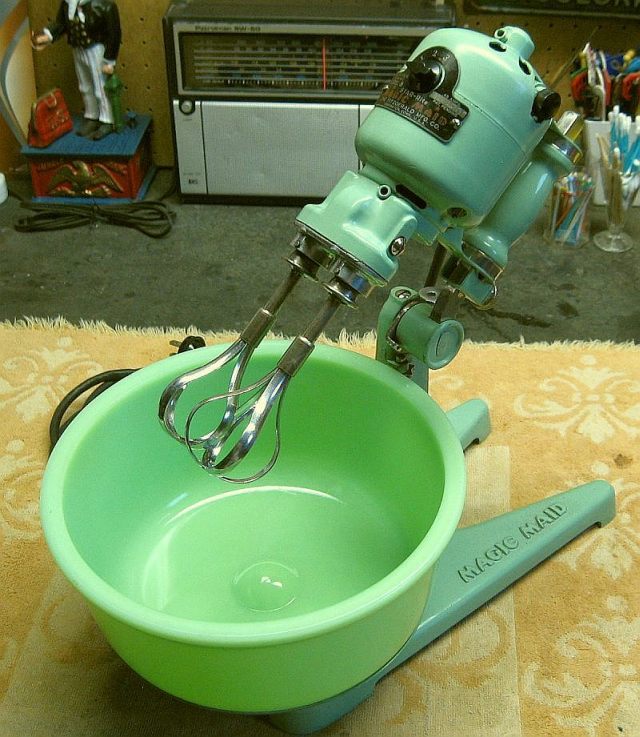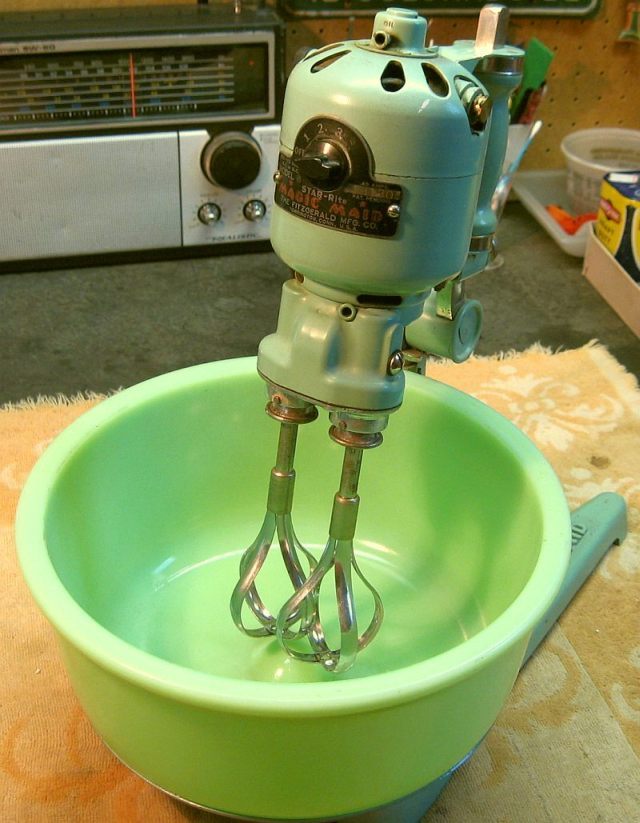 FITZGERALD STAR-RITE
MAGIC MAID MODEL B 3 SPEED MIXER
THE FITZGERALD MFG. CO. TORRINGTON, CONN., U.S.A.
MANUFACTURED 1935
FULLY RESTORED JUNE 2012
*************************

Saved from a very bad ending from a dump in Denver, Colorado in 2011, this wonderful mixer was restored in 2012.Includes the original beaters and Star-Rite Magic Maid Model-B Jadite green mixing bowl.
Jadite was made mostly during the 1920s and 1930s.
Also known as Uranium glass or Vaseline glass because some colors resembled the vaseline of that time period.
Uranium glass fluoresces green under a black light. It also registers a slight radioactivity when tested with a Geiger counter.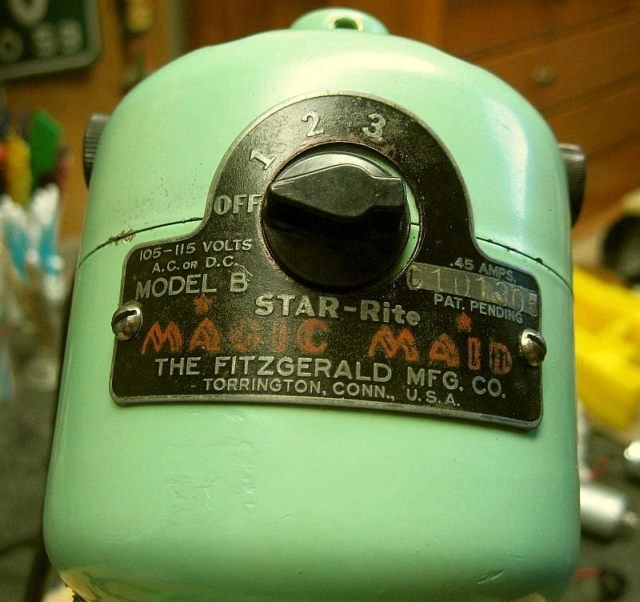 ***
Restoration Photos
***

Back
CREATED BY
PAUL'S PAGES
2016