Roto Dial Neon Clock
Restoration

This large vintage neon clock was acquired in trade many years ago.
After sitting in a garage gathering dust, it was time to finally do a restoration.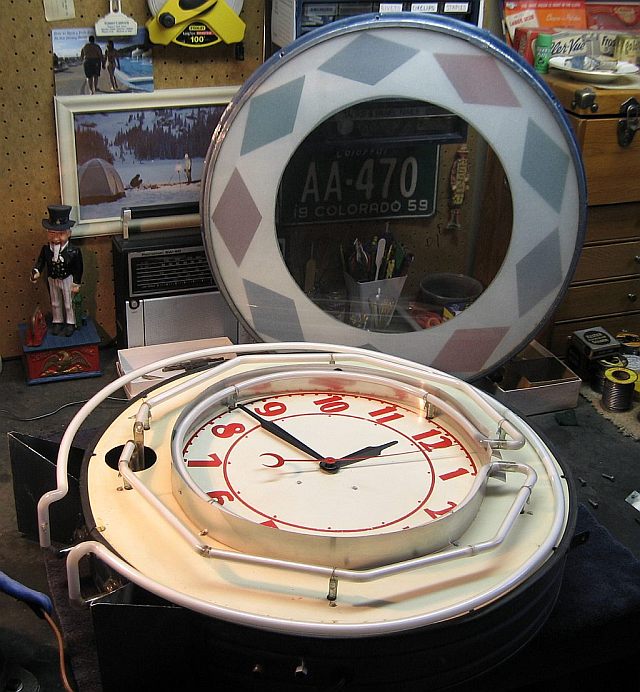 It took awhile to determine how to disassemble this vintage clock without damaging the neon tubes, which amazingly, were still intact.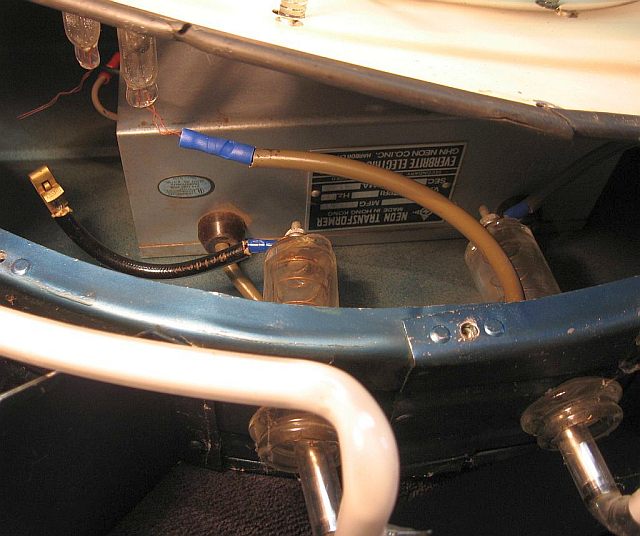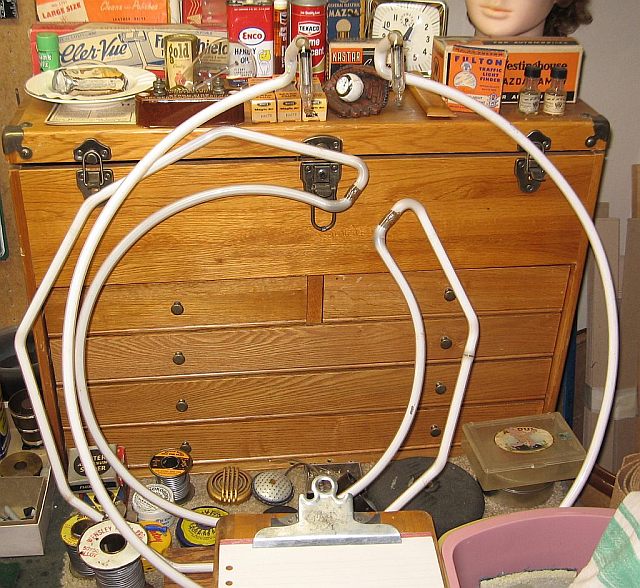 The transformer, probably an old replacement, was in good working condition. The two original neon tubes and glass lead-in insulators were carefully cleaned and stored for later assembly.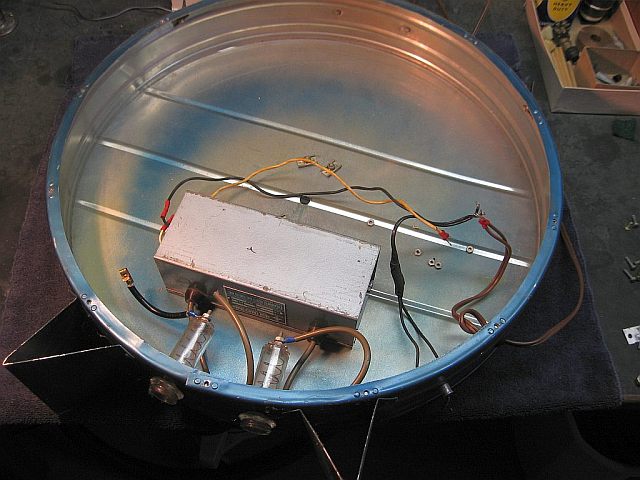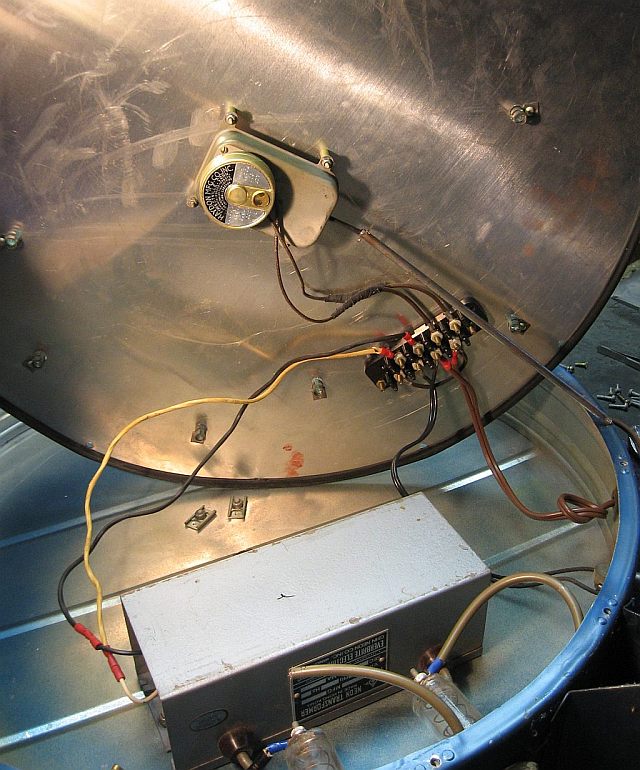 When lit, there is 15,000 - 20,000 volts running through the neon tubes, which is a bit of a scary proposition when working on these.
I rewired all the the electrical wiring and terminals, just to be on the safe side.
Also, the original clock motor was cleaned and lubricated.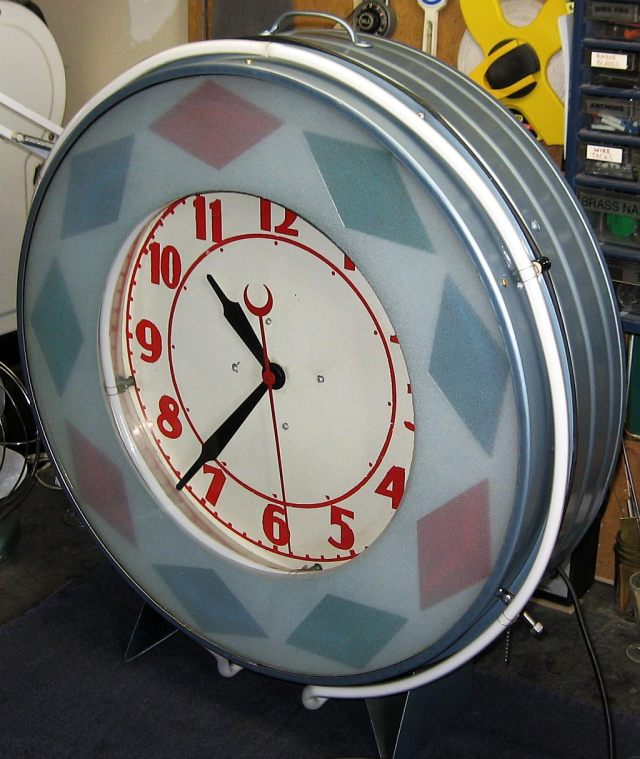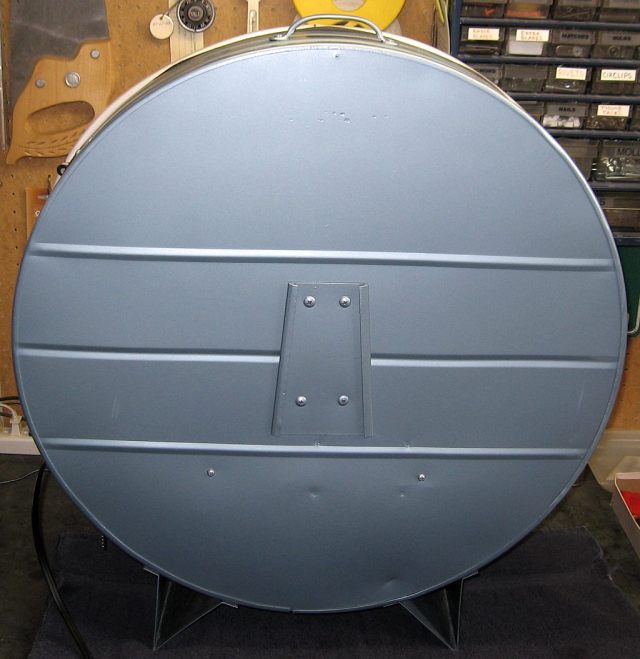 The 24 inch metal case was carefully stripped, primed and painted with a hammertone color very close to the original.
The dial face and decorative front glass was carefully cleaned, as well.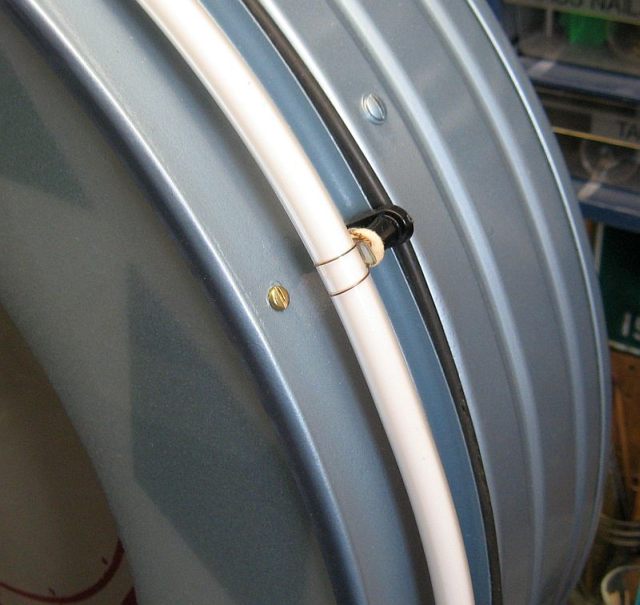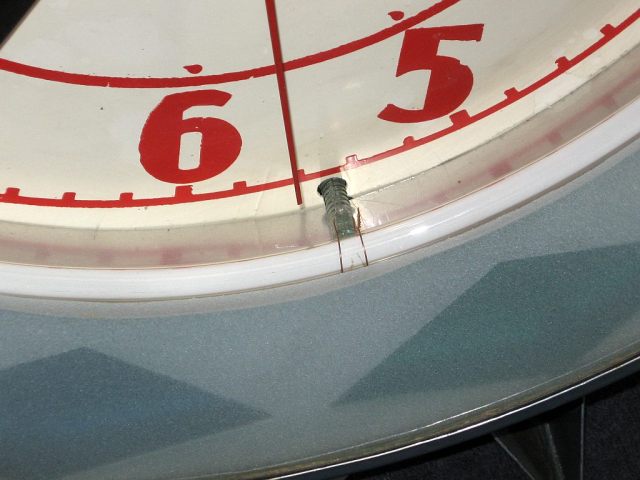 Because of the high voltage, neon tubes might 'flash' to a metal case if they touch, so I manufactured insulated standoffs, which you can see in the left photo. The original glass standoffs for the internal neon tube were re-used.The clock was re-assembled and it works as well as it looks.The clock really pops when lit up in a dark room!

Back
Created By Paul's Page's 2016